Access Montessori serves as a resource to communities that are implementing or expanding high quality Birth-to-Six Montessori programming to serve families in the greatest need. Our mission is to be a catalyst for the development of sustainable Montessori education and services to children, families, and communities.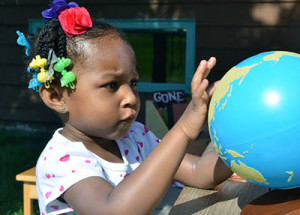 Access provides:
Program gestation and launch. Provide support to expand or implement high quality Montessori programming, with a focus on increasing options for families in the public sector.
Ongoing whole-systems support. Provide program support that reaches all community members needed to build and sustain a successful Montessori program, including teachers, local school leaders, school administrators, support staff, and parents.
Introductory Montessori courses. Offer 40 hour Introductory Montessori courses for teachers, staff, board members, administrators, social service providers, parents, and community members. The course content and structure is adapted to meet the distinct needs and strengths of each community.
Support for Montessori leaders and practitioners to serve as catalysts in their communities. Regional teams, local to the areas of service, are critical for keeping access grounded in its mission.
Support resources. Develop and curate resources (business plans, budget templates, material resources, etc.) and demonstrations of the effectiveness of Montessori as additional support for programs, schools, communities, teachers and administrators.