The Steady Work of Social Justice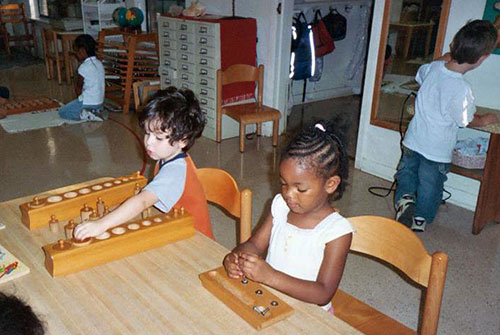 Lumin (formerly East Dallas Community Schools) was founded in 1978 by Neighbors United for Quality Education (NUQE), a collection of local community organizers led by Terry Ford, an elementary teacher and John Fullinwider, also a teacher, librarian, and housing advocate. More than three decades later Ford remains Lumin's Executive Director and Fullinwider its board chair. The persistence and stability implied by this continuity of leadership provides a metaphor for the entire organization.
When it opened in 1978, East Dallas Community School served eight children in a single independent school classroom. The goal was, and remains "proving that all children, regardless of race or income, can succeed in school when we start young and involve parents." Today the program serves over 600 students on four campuses. East Dallas Community School is now one of two of two charter schools serving children from age three through nine. The Bachman Lakes Community School is an Early Head Start program located in a low-income apartment complex that provides parent education, comprehensive wrap-around health and wellness services, and outreach to fathers.
Lumin's culture revolves around two key values: community and holistic human development. Montessori theory and practice provides grounding for Lumin's work with children and families through its emphasis on the development of self-regulation skills supported by peaceful, orderly learning environments. Making the connection between external order and internal development, Ford explains, "We are committed to the social and emotional development of the child; we are about being human."
That commitment extends to faculty and staff. Ford is meticulous in her interactions with all Lumin stakeholders and protective of staff. Reflective Supervision is required of all home visiting staff and a monthly "clearing house" facilitated by a mental health professional serves as a process offered to all members of the Lumin professional community, which allows them the opportunity to articulate challenges and resolve conflicts in a safe, facilitated setting. Staff members report this benefit to be extremely helpful in enabling members of the Lumin team to be "present in their work."
In 2013, an internal survey found that children who attended one of its urban Montessori charter schools through grade 3 had a high school graduation rate of 94%, and 88% of that number went on to attend college. This rate is 44% higher than the graduation rate of local public schools.
Visit Lumin Education online.
Programs: